Isn't this angle of the bridge so cute?? I'm so glad I tried it! This is my friend Karley's cute little family. We first met at the daycare at Gold's Gym...she was so awesome there, it ALMOST kept me from switching gyms to Goodlife! :) But Zumba was calling my name...ha ha.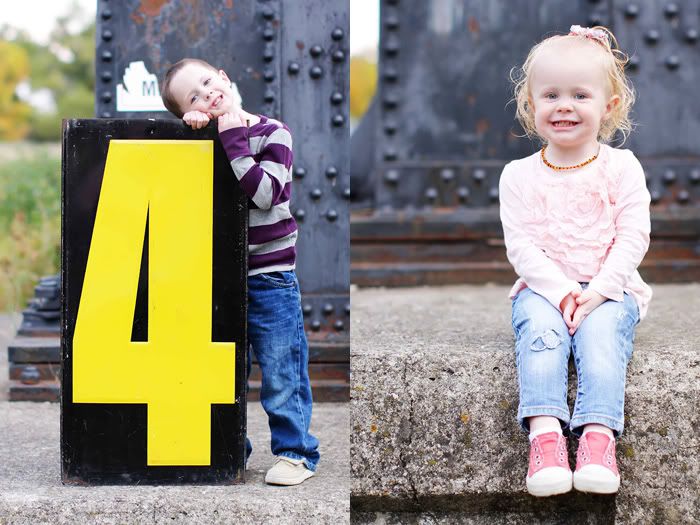 Okay, so remember when I said I bought a HUGE giant number 4 from Station 8 in August? Here it is!! It is so unique and different and HUGE! I love it...I need to get some pictures of Van with it too before he turns 5!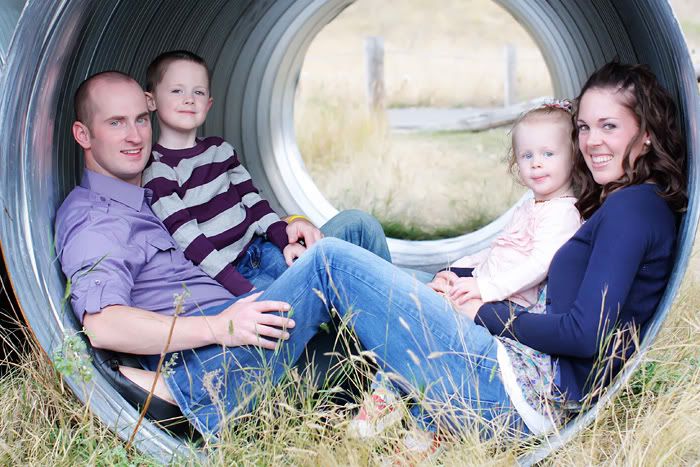 Love these culvert shots...it will be sad when someone actually does something with them!! Cutest photo prop ever right now!
Love the pinkish color of the grass here...just starting to turn, mixed with the sunsetting light...mmmmm.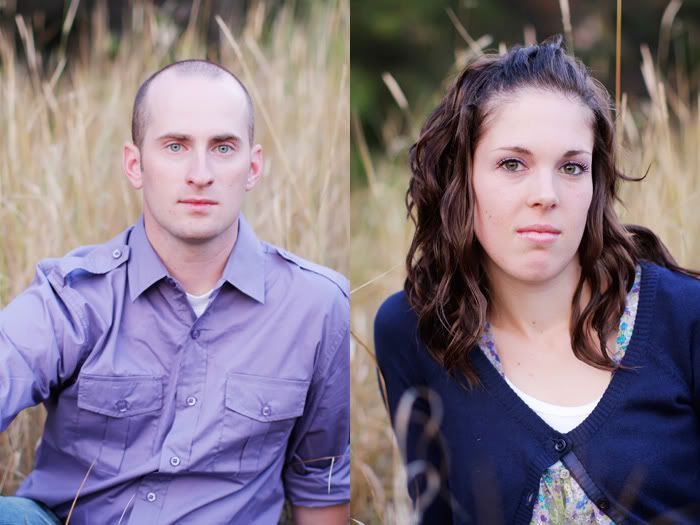 I took smiley pictures of this good-looking pair too, but I am a sucker for the serious ones every time!! Btw, Karley's other half's name is Irish...sweet name, eh?
Then we popped up the hill and took a few pictures downtown in the last fading light. I love mixing in a few grainy ones at the end of each shoot! (They're grainy because you have to jack up your ISO when you are losing light. High ISO=grain.)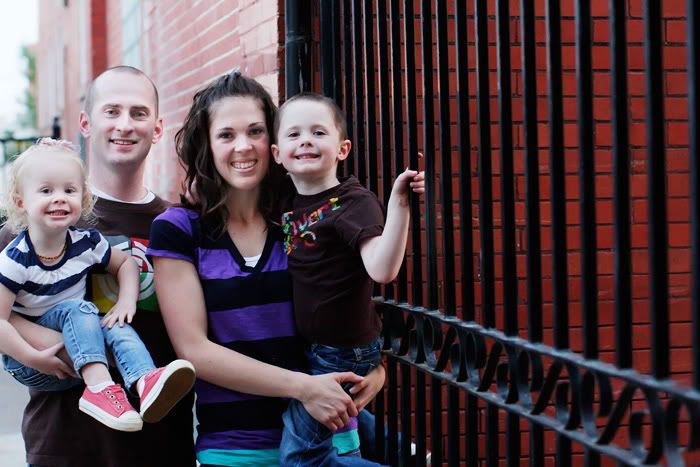 Thanks for the fun night you guys! I am SO.EXCITED for you to see the rest! I've had to stop myself from emailing the others to you! Lol!