Ingenious name, right?
What a dreary day! I really detest how in Alberta as soon as Labour Day weekend hits, it seems like summer is just OVER. Anyway, it's my aim to add something to the downloads area once a month, and it's going to be completely random stuff, that's all I know! :) So again, if you have any requests...
Anyway, ever wanted to make your pictures with two rounded corners like the ones in my header, and the one below? Now you can! :) Just copy the file from the downloads area onto your computer, open it in Photoshop, and follow the directions for a
clipping mask
. Let me know if you have problems, I'm sure it will be an easy fix! Just change the shape to a square or flip it vertical if you'd like to use it another direction.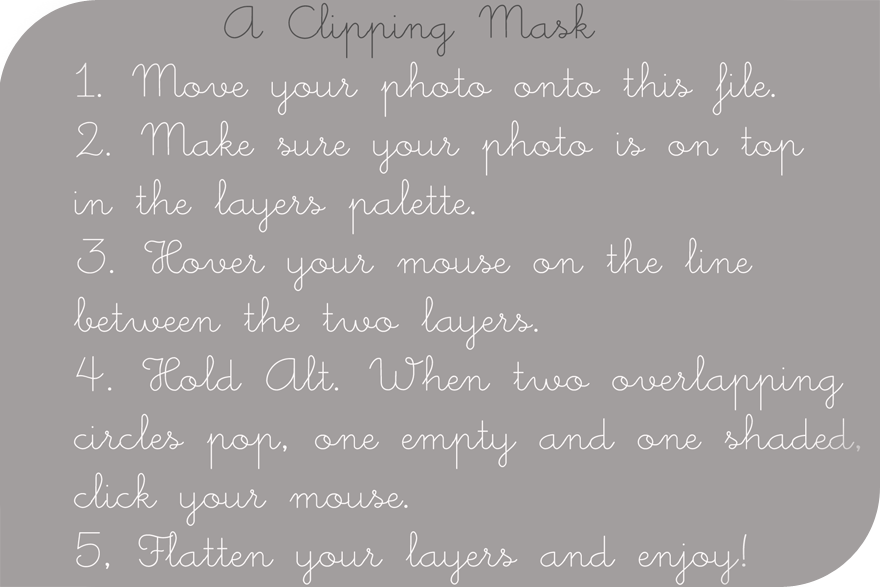 When you're done, just flatten and drag it onto whatever project you are working on, be it scrapbooking, or a header like mine! Or if you want to load it right onto your blog like that, then my only tip is to save it as a .png file first, then Photoshop won't add white corners in the background behind our rounded corners. Blogger adds a border around all of my photos (and I like it, so I've left it), so you don't get the full effect really on mine. Hope that makes sense!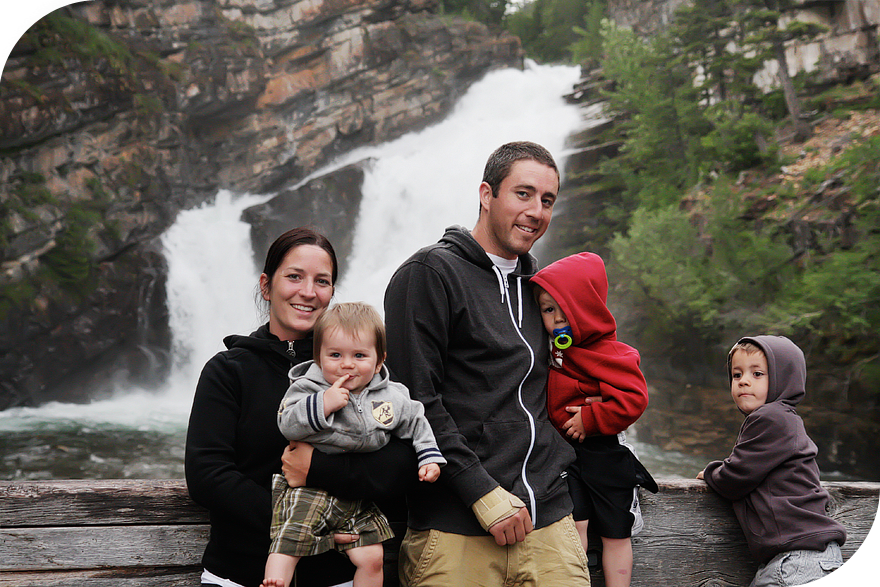 Here we are in front of Cameron Falls at Waterton Lakes. I think I'm one of the few people who aren't in LOVE with Waterton...and it's probably because it's always even MORE windy there than home, the water is ice-cold freezing, everything is ten times more expensive, and I never was one for hiking...but we do try and get there once a year if we have family there all ready, and this is that once a year...and I do love the classic family pic in front of the falls. It just seems like a rite of passage if you live around here!