So maybe it was ten years ago (this September, in fact), but me and this pretty girl were roommates in Edmonton together. And we had LOTS of fun in that house!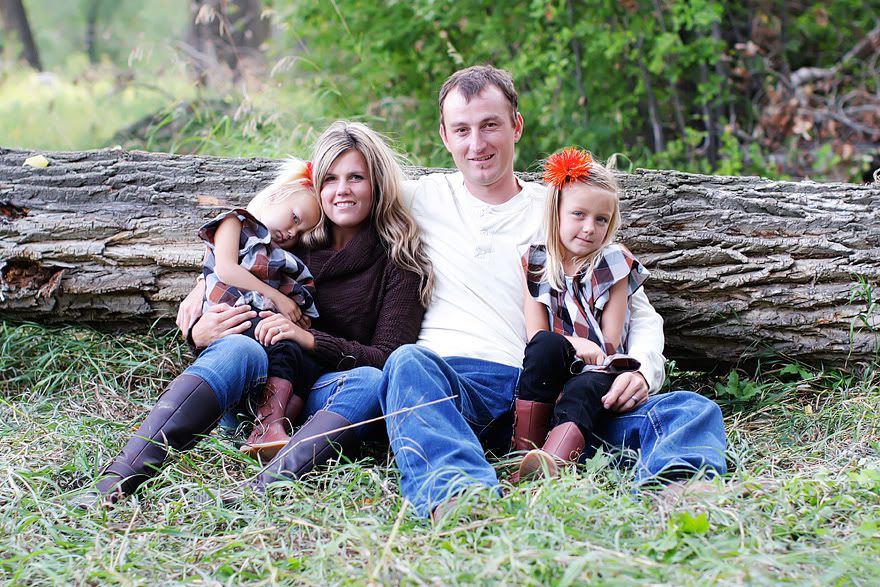 Isn't her family so adorable? Shouldn't she have like ten more babies? :)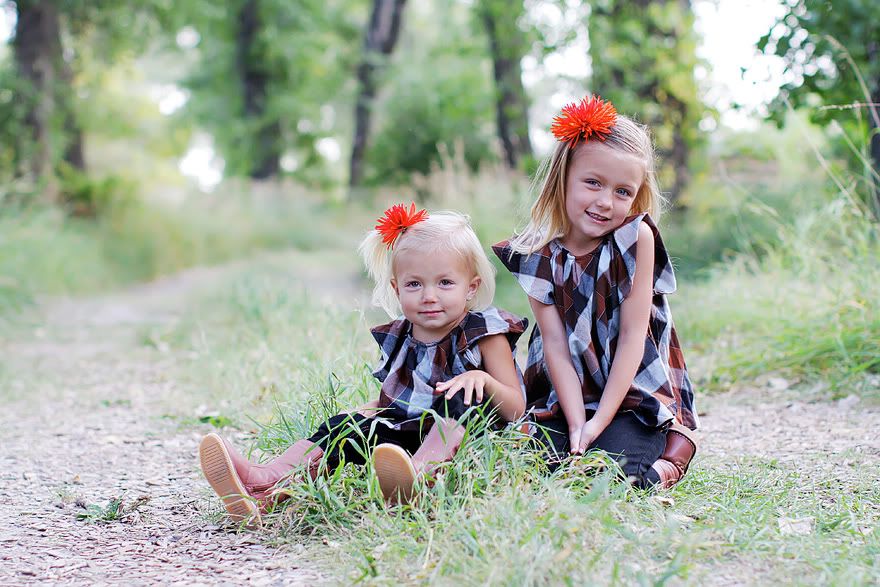 This is Jaycee (older) and Logan...you have no idea how hard we worked for Logan's little smile!! She was having a bad day...but we worked it out anyway!
I actually just barely took these pictures not even a week ago. Yeah, I'm a keener like that. When I have something that needs done, I can't help but DO IT.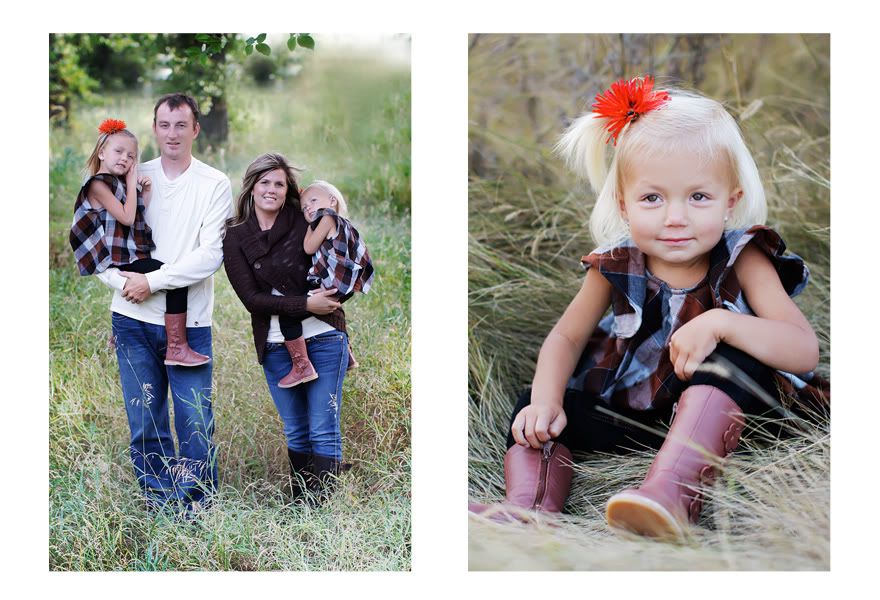 Logan was looking at the train going across the bridge behind me. (We were at Indian Battle Park). I don't blame her...even I think that's cool.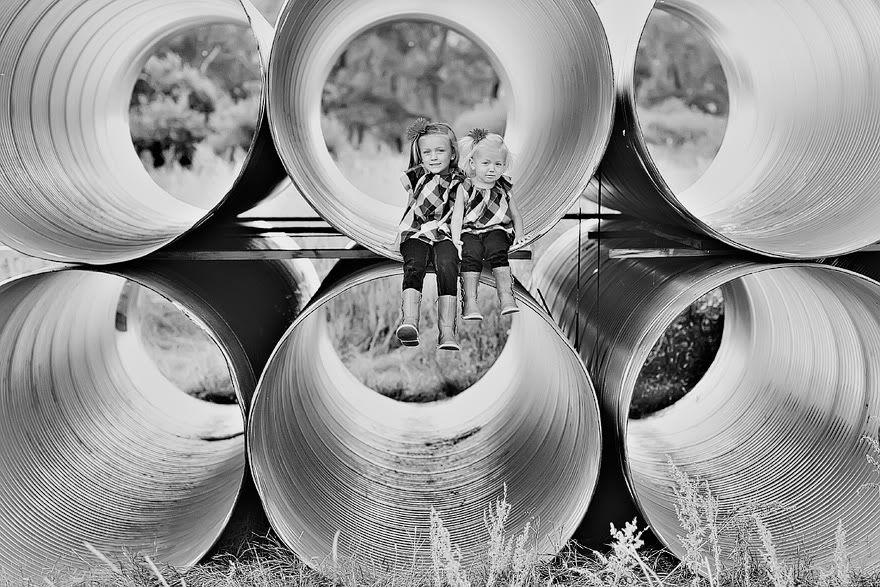 I was so excited when I saw these big metal tunnels...culverts I guess? I had seen them in June when I ran slowly-yogged (it's a soft J) Ladiesfest, and I remember thinking, "those would make for some cute pictures." So I was happy to get to shoot with them!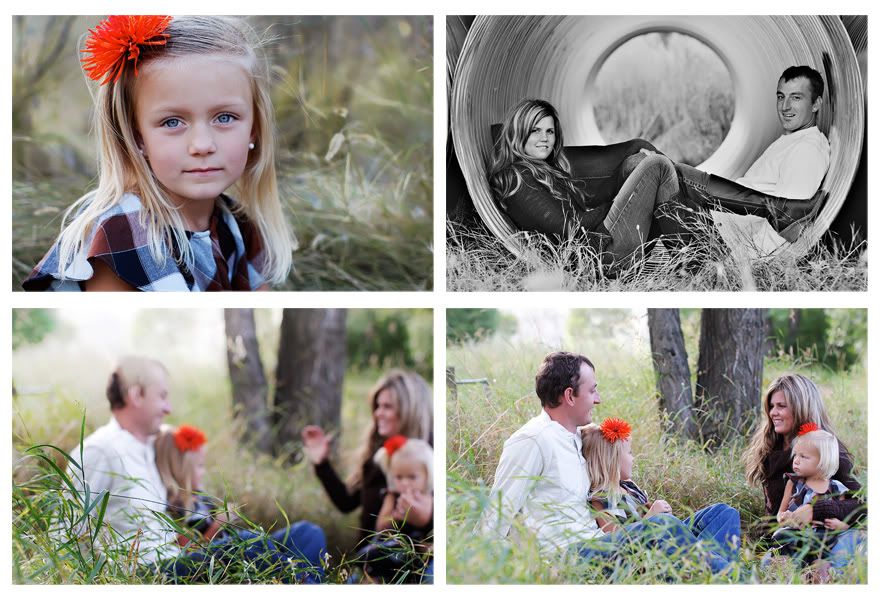 This is supposed to be a sneak peek...but this is more like a reeaallly long looksy-lou, because there was just too many cute pictures, I had to post more than a few!!
Love this one of Lane with his girls...Lane is Derick's first cousin...I suggested Randee meet Lane eight years ago...and just look at what it's blossomed into! Lol. The one of Jaycee on the right is funny...Randee told her she could just play for a minute, but I still decided to take some pics, and she stopped and looked at her mom like, "uh, mom, she's STILL taking pictures of me...what do I do?"
Smoke show on the right, eh? She gave me some smily ones too, but I loved the serious one. And honestly, I have no idea how they are going to choose one family shot...because I seriously love them all. Print them all Randee, k?
But if I HAD TO CHOOSE, the above one would be my second favourite...and the one below would be my VERY favourite!! Thanks for having such a cute family to photography Randee...and for being a great roommate to boot. :)