Kids are in bed, and I should be showering before we start our movie, but I decided to skip the shower and blog instead. Anyone who knows me won't be surprised. I HATE showering. Not so much the showering part as the combing my hair afterward part. Okay and rinsing my hair during the shower part too. Anywho...it's a good thing I work from home.
We are on the brink of being completely done some huge (to us) projects, and I'm so freaking excited about them! But they are not totally put together yet...of course, so I thought I'd share some quick projects I've done that are helping in putting those rooms together.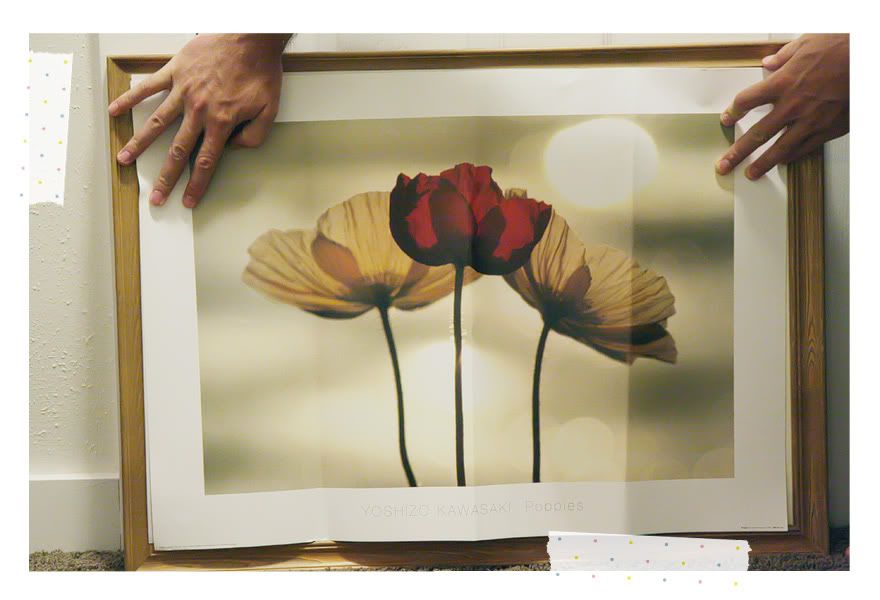 Exhibit A. Classic Ikea-framed art that EVERYONE has. Come on, I can guarantee at least ONE reader has this very picture!! If you do, please prove me right and comment! Lol! I would love it! I even had Derick pull the old picture out of the garbage for a "before" picture. I'm getting better at this. I had wanted to frame these old milk caps I had picked up for $1 for all of them at an antique store. I LOVE the way they turned out. The picture doesn't do it justice. :( Neither does the matte that we cut out ourselves with an exacto knife! Yeah, I should have listened to the girl at Michael's and just ordered one custom, but that was going to be $50!! I didn't want to spend that. So I spent $8, and did it myself. And it looks like I did it myself. Lessons learned.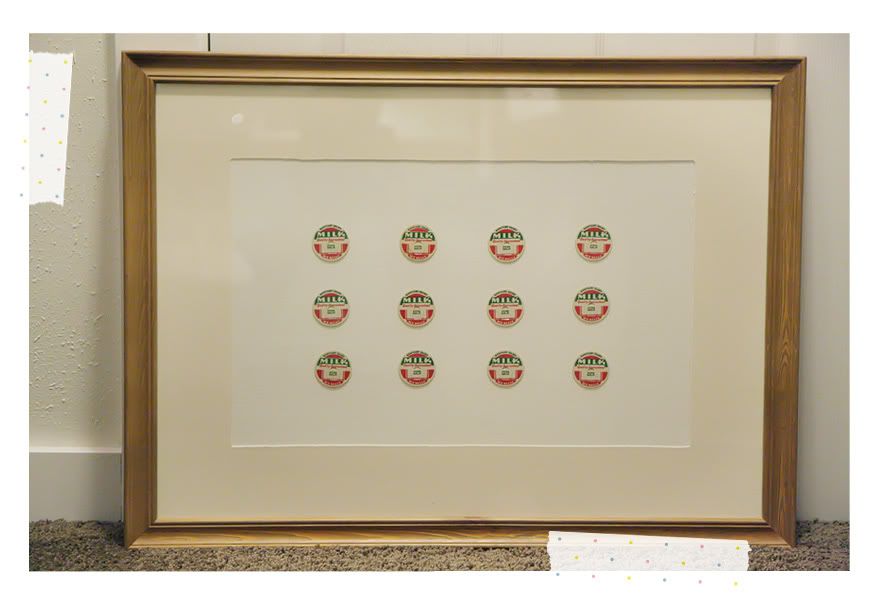 Exhibit B. A lovely lamp shade I picked up at Bargain Barn in Cardston for $1. Took awhile to cut/tear/unpick a dear old lady's original hard work in customizing this lampshade for the first time. It actually made me kind of sad to rip it apart, you could tell it had been homemade by someone.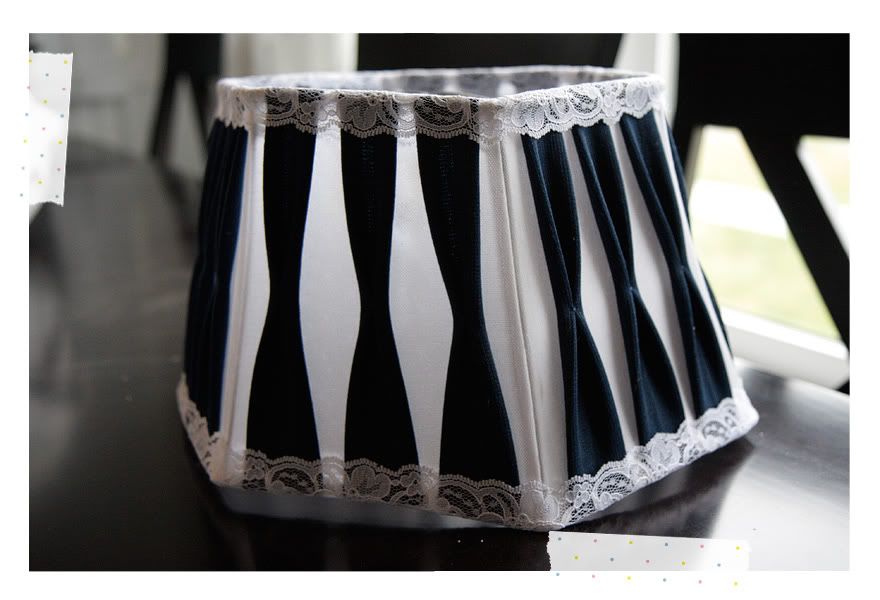 But isn't it cute just bare?? Ha ha...I'm positive no one agrees with me, but I love it. :) That wasn't saracasm...I really do! It lets off so much needed light in my scrapbooking space, and it looks so eclectic to me now. I think Anthro might have done something similar but with hanging pendants? I haven't seen them, but I got the idea from
Holly at White Berry
(her furniture is amazing if you haven't heard of her). Anyway, I might pretty up the frame somehow at some point...but it would only be something very bare if I did.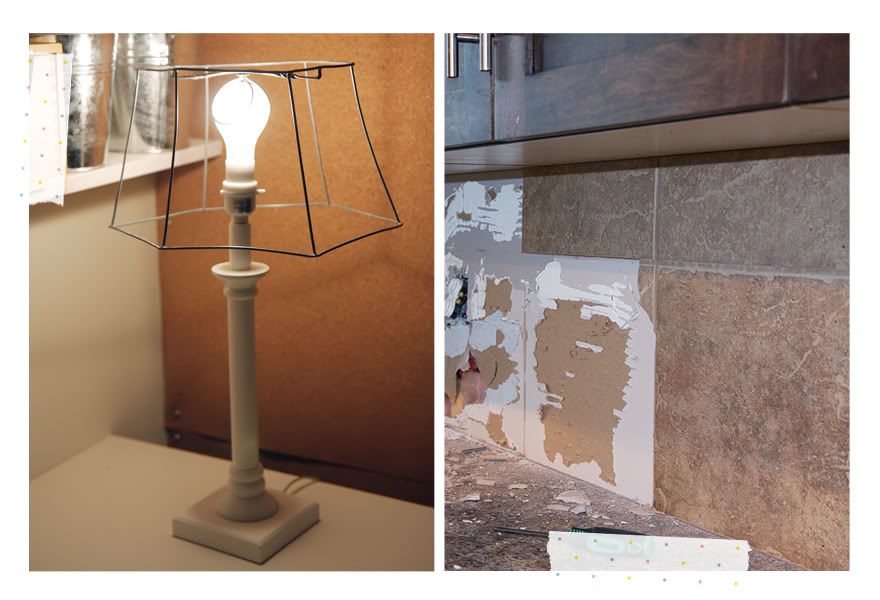 And check out that pretty picture on the right...yep, that's our big project number two. The first was the basement. Which is DONE-ZO! And the tile is all but grouted, and I'm in love with it, and I CANNOT BELIEVE THE DIFFERENCE IT MADE!! Don't worry, pictures soon!!