I've been DYING to do this photoshoot for a long time. Okay for six months. I was trying to think of something cute for Baker's 6 month shoot, and I thought of a map! I mean, they are everywhere right now...but shockingly, I hadn't seen anyone use one as a backdrop for a photoshoot! Cutest idea, right? Too bad I'm not a professional who would do it justice...but oh well, you get what you get! :) Here's the pics of all the boys I took, and I'll post the ones of just Baker in a few.
Don't be fooled by the above picture. Not for one second would every single kid look at me at the same time!!! I couldn't even manage to get 2 out of 3! So yes, this picture is photoshopped. What of it?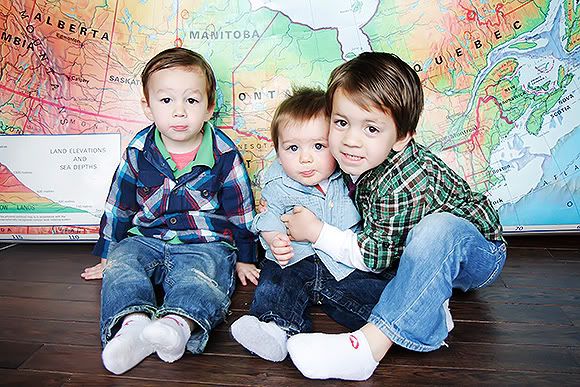 Van is a lover. What can I say?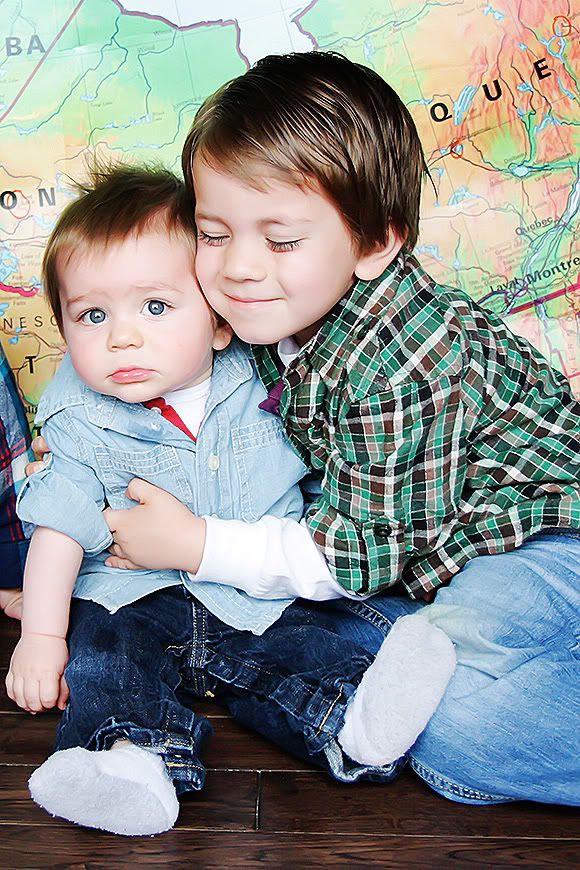 And Boston...he's just his own little man. I squish him to pieces every day because he is the cutest thing around town. Too bad he wouldn't smile...not even his usual fake/pain smile. You take what you get I guess!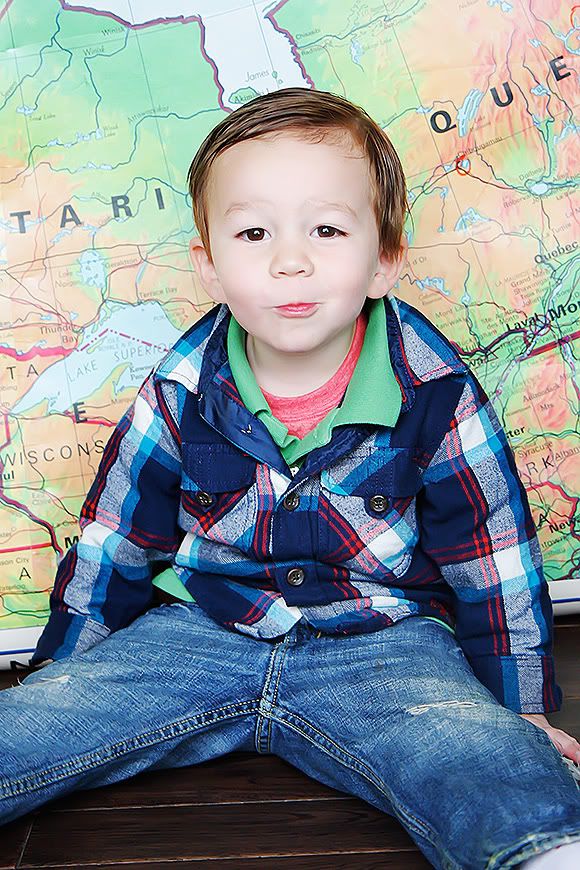 There's something about a picture of someone staring right at me into the camera that makes me want to always turn it black and white.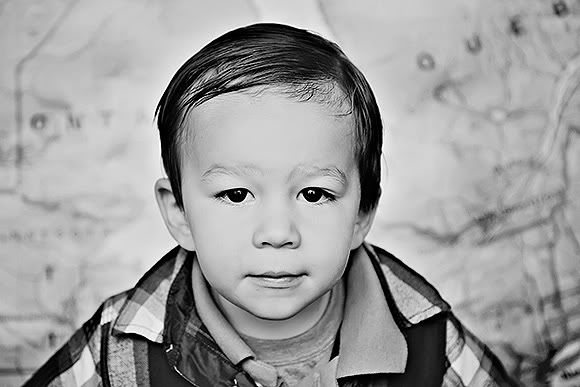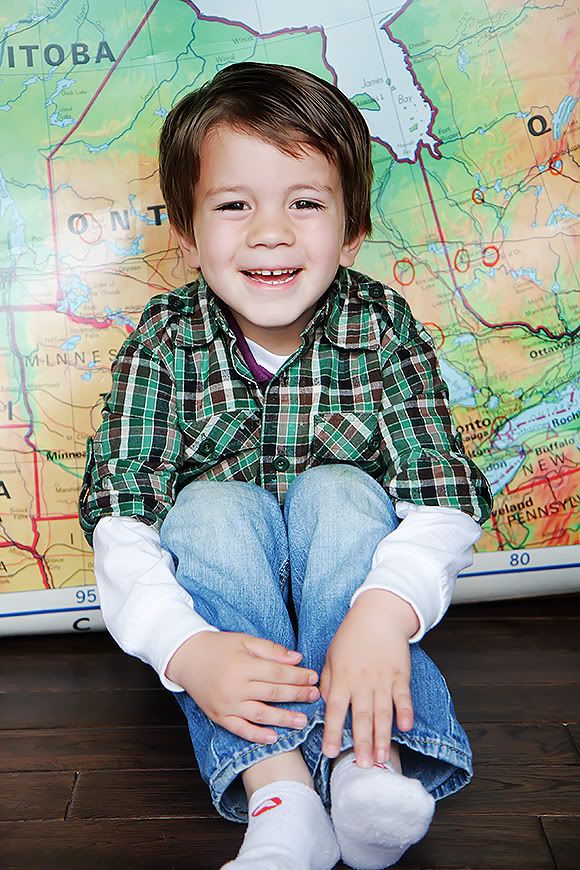 Don't mind the crooked map. Derick was trying to hold it steady (it is massive) while I was acting like a maniac attempting to get the boys to look at me....it didn't work, but oh well, it's finished! This is actually my first "posed" shoot like this I've done with the boys...where they were actually SUPPOSED to look at me and smile and do nothing else! And now I remember why I don't do them much...I NEVER get near as cute as smiles as I'd like because they are never natural. I have two other shoots planned for them this summer though that I'm dying even more to do...ha ha...and I've been waiting almost a YEAR to do! (For the weather to get nice enough again!). Can't wait!!