Holy cow what a day. Basically, Ohdeedoh submitted my entry this morning, but I didn't see it until 3pm-ish, when there was all ready 63 commments (and growing) on my post. 99% full of hate. I honestly, truly did not think people could be this mean! I've posted my own comment in rebuttal to at least try and address some of the hate, not that it's going to do a darn thing. I just thought I'd let my (few) followers know. I'm pretty sure I'm pulling out from the contest (I never even entered it to win in the first place as mentioned in my last post, just thought it would be fun). I don't think I can handle the hate! Here's the
link
to my entry...read the comments if you feel like seeing just how ugly people can be. And of course, even though I really don't feel like including a pic, I will hold up my end of the bargain and post one. This sums up just about how I feel today.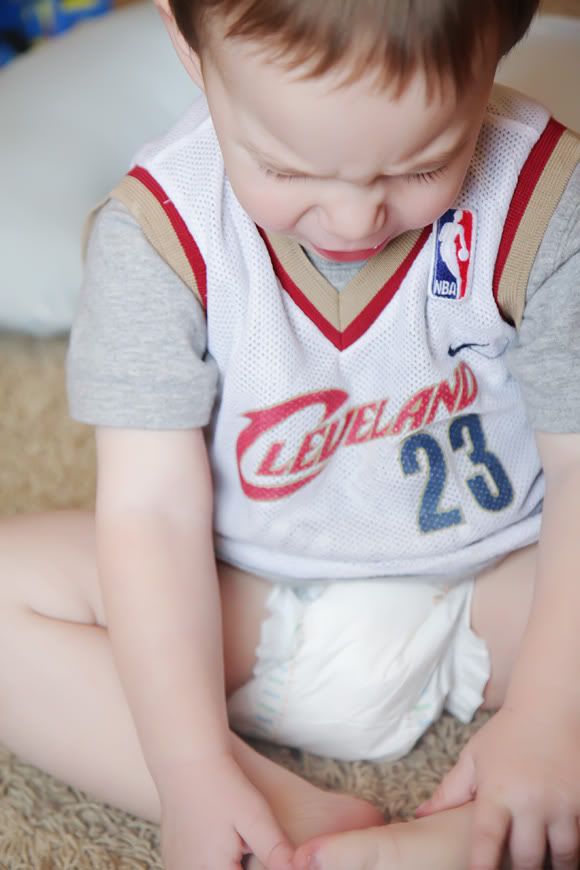 Edited to add: They unpublished my post at 8pm tonight. Anyone who follows Ohdeedoh in Google Reader will still be able to see the post, but not the comments. (I don't think). I cannot get over the mean things everyone was saying!!! In case anyone didn't get the pleasure of reading them (I saved a copy of them, do not ask me why), everyone was basically saying we were terrible parents who should be reported to Child Protection Services for putting our kid in the laundry room since there's a fire hazard with the appliances, and we are terrible people for buying our washer and dryer with our student loans, and as if we would even have bleach in the room where he could climb up and grab it (he can't), and that we must not love Boston as much as the other two and that he would have middle child syndrome.
Yeah.
Honestly, I get where people are coming from, and I've moved all the bleach/detergent stuff. Better safe than sorry, right? And we don't run the washer/dryer when he is sleeping either. I just can't believe the hate in their comments, how they said things, and all the digs at me and Derick as parents as a whole. Never in a million years would I think that I'd wake up one day to 100 comments from COMPLETE strangers literally ripping and tearing me down as a person. I know I probably just sound like a big big baby...but it's my blog and I can cry if I want to, right?